Welcome to the second edition of 5 You Can't Live Without. In this edition I am going to share 5 sources of online inspiration that I recommend every website designer is familiar with. The focus of the websites I've included is particular to following design trends and developing your own style.
This one was an interesting list to put together with so many great online sources out there and that is why I have decided to focus on the artwork angle in particular. So, let's find out what sites have made my Top 5 list, and which one I consider to be number 1.
5. Forrst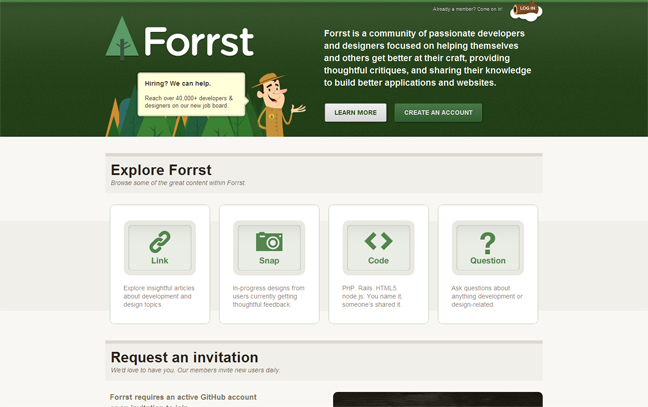 Website: http://forrst.com/
The first of our critic websites, Forrst is useful as a source of inspiration even if you are not a member. You can see what leading designers (and developers) are up to, get a measure of the level of the craft at the top of the design game, and if you are a member, you can also receive thoughtful critiques of your work and give helpful comments on the work of others.
4. Dribbble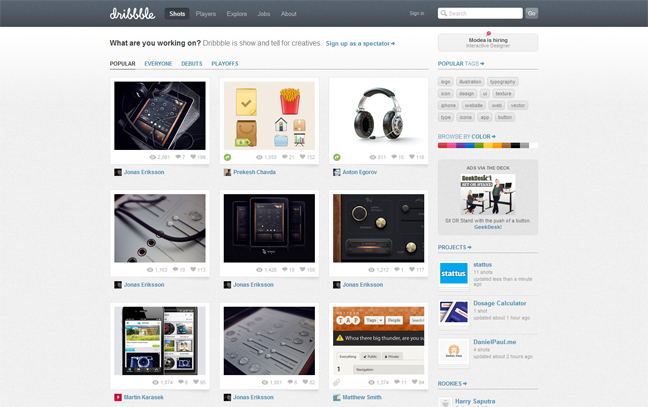 Website: http://dribbble.com/
The second of our critic websites, and the more widely known one too. Dribble describes itself as a 'show and tell for creatives' and its here that you can sample the crème de la crème of the design world. Just like Forrst, it is still useful even if you haven't received that elusive invite as you can still view the work of others in your field and browse and search the site for relevant content.
3. Noupe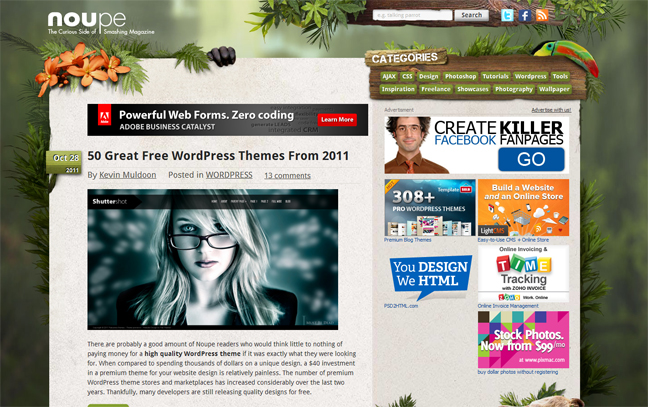 Website: http://www.noupe.com/
Noupe is part of the Smashing Network (the people who bring you Smashing Magazine amongst many other great quality sites and books) and describes itself as 'The Curious Side of Smashing Magazine'. The site is very design focused and as well as posts showcasing great examples of artwork, typography, photography, patterns, illustration and themes, it also promotes useful online resources and publishes articles on design theory and design tutorials.
2. CSS Awards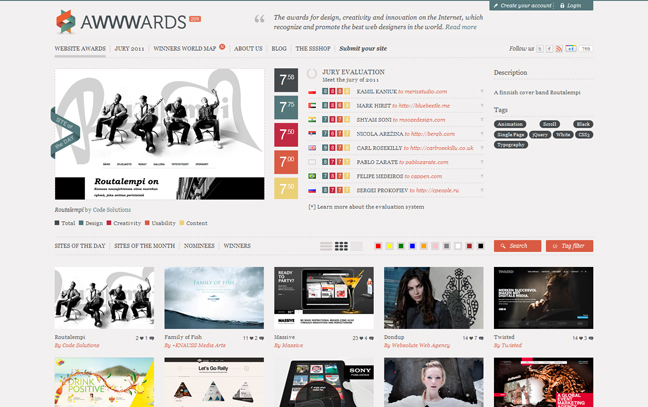 Website: http://www.awwwards.com/
With the prestigious award of 'Site of the Day' available, you can be sure that this website is continually updated with great design from around the world. It is bursting with examples of great design work and should be more than enough to spark some creative ideas of your own.
1. Designer & Blogger Chris Spooner
For the number 1 position on my list, I have decided to select a designer rather than a site. The reason for this is because Chris Spooner is a very productive designer, with at least 4 blogs that he manages (including one for his four-legged friend Jake). And the two of his sites that I have selected as great online resources for designers are: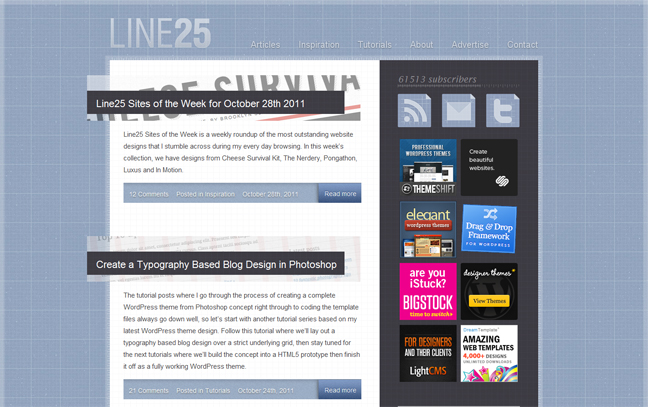 Website: http://line25.com/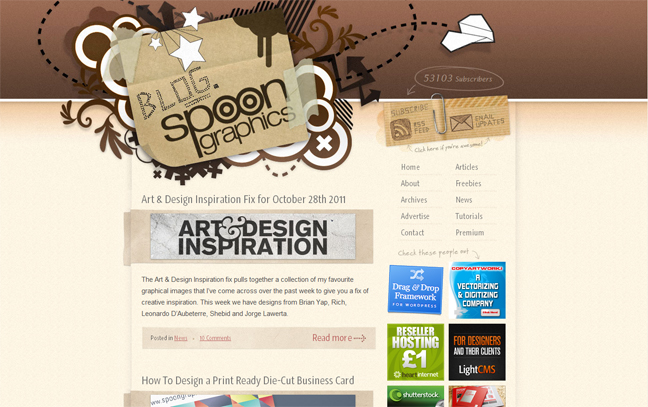 Website: http://www.blog.spoongraphics.co.uk/
Proof in itself that Chris is an inspirational character is the fact that Blog.Spoongraphics is the first blog that I ever followed, and still follow to this day. And also the fact that being continually inspired by Chris's multiple weekly posts is what made me want to start my own design blog.
I don't think anyone else online has inspired me half as much as what Chris does and that is why without a doubt he is my number one online source for inspiration.
What did you think of the post? Are there any other online sources that you would add to the list? What sites makes your Top 5 List of Online Sources of Inspiration? Share your thoughts in the comments below.