As it is a new year, I decided to create a 2011 Calendar for myself – not only because no-one bought me a calendar for Christmas this year but also because it was a great wee personal project for over the Christmas and New Year holidays.
I'm pleased with the results and feel that it is good enough to give away to you fair reader. Take a look at the images below for a sneak preview, then download the source files (PDF) for you to print your own copy on nice, crisp white paper.
Be sure to tell me what you think in the comments below.
Calendar Preview Images
Each month has its own page and the colours used represent the feel of the weather at that time of year – at least in the UK anyway!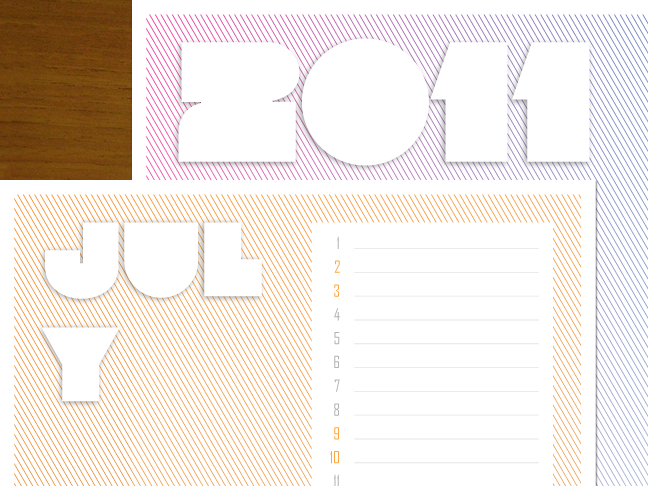 Get Your Calendar
To get your copy of this simple and stylish calendar, just click on the big button below to download the PDF file (7.26 MB). When printing, you will notice that there is a 5mm white border around the edge of every page, so you should feel confident to print everything at 100% on A4 without any issues (although I recommend you follow the appropriate instructions for your printer).

Finally, let me wish you a Happy & Prosperous New Year!